Occurences
---
From the point of view of geothermal energy usage, our country represents one of the most perspective countries in the region. Geothermal energy becomes the object of frequent investigation, although it is not enough investigative and idle. In our region, occurrences of thermal and hot waters can be seen on the regional and local level.



On the regional level, we can split the territory of Panonian basin where a lot of locations with thermal and thermomineral waters exist, and their role can be found in toplification of objects and in a sport-recreative purpose. Existence of thermal and thermomineral waters is established by deep boreholes on Palić, Srbobran, Spa Junaković, Kupinovo and other locations. Also, with the help of additional investigations, we can witness open sources of underground waters on new locations, which can have geographical and infrastructural respond to potential investments.



On the area of Pocerina and Mačva, we have plenty of evidence of thermal and thermomineral waters. Waters with high temperatures are obtained by boreholes in Bogatić, Dublje, Mačvanski Metković, Salaš Noćajski, Debrc and other locations.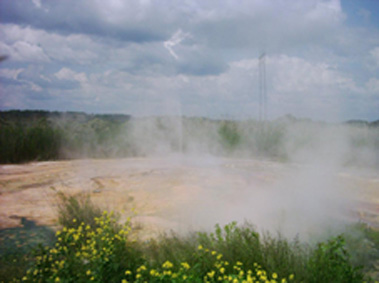 Borehole in the area of Bogatić with thermal water; temperature of 82 0C


On the local level we must not neglect occurrences of thermal and thermomineral waters as in Vranjska spa, Sijarinska spa, Jošanička spa, Bujanovačka spa, spa Ljig, spa Vrujci and many other localities.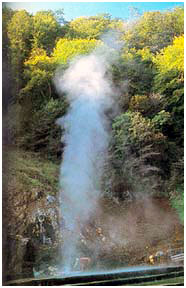 The borehole in Sijarinska spa with thermal water; temperature of 75 0C





Vranjska spa with thermomineral water; temperature of 100 0C


Around the world, there are lots of occurrences of thermal and thermomineral waters, which occur in a shape of geysers, hot springs, hot mud etc.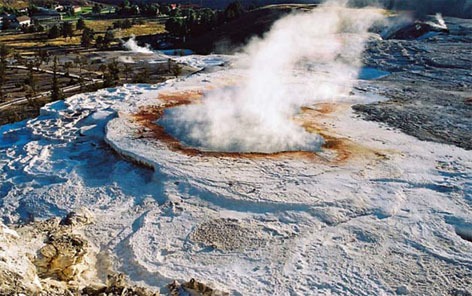 Water is boiling on the spring Punchbowl in Yellowstone, SAD, in the cavity of carbonated layer of travertine with height of 75 cm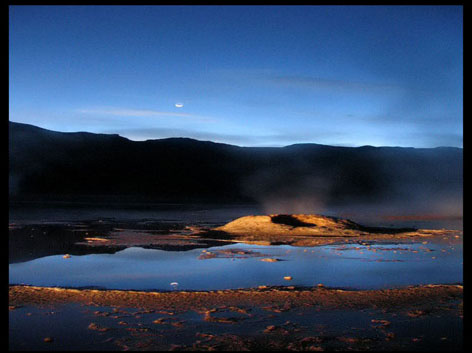 Geyser El Tacos in Andes of Chile, with a water temperature of 86 oC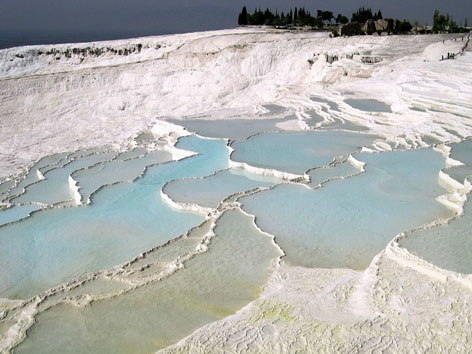 Thermal Spring Pamukkale in Turkey, with travertine storage like terrace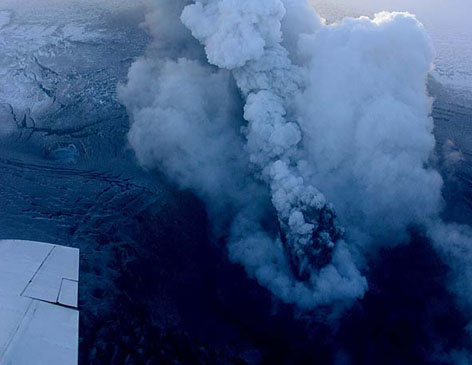 Waters of geyser on Iceland, where they are warmed by hot rocks below Middle Atlantic shelf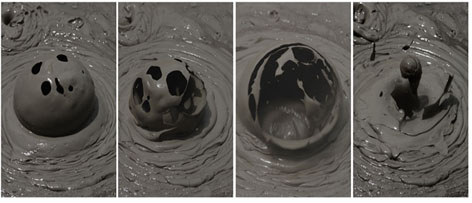 Mud occurrences with a gas appearance
---